LE TEMPS D'UN RP
She had a dream but she forgot about it [Asma x Jen]
Date d'inscription :
01/04/2022
Univers fétiche :
Dystopique, fantastique, mythologie, etc.
Préférence de jeu :
Les deux
---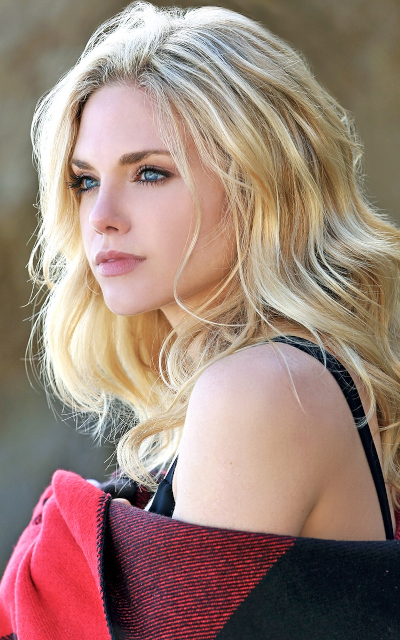 Gabrielle Hightower (Rapunzel)
I am
20
years old and I live in
Storybrooke
,
USA
. I am an
Art History Major
and I lead a
boring, recluse life
at home with my mother. Thanks to her and my lack of social life, I am
single
and that is all I have ever known.
---
More about me.

Monsters out there ? What did he mean, monsters ? That was a joke, right ? It had to be some sort of a joke. Or was it ?

Okay. Okay, she breathed. That is insane. Some people can be scary, you have to be very careful outside, but no actual and litteral monster actually lives in the area. That would have been known. Someone would have said or done something about it. At least said.

- Oh, so you DO have a car ! Gabrielle exclaimed, when the man mentioned riding. Or is it a motorcycle ? I read that usually, boy gave their cars girls' names. Lucy, Belle, Eleanor. Oh wait, isn't Max both gendered ? Is that short for Maxine ?

If the idea of getting into a car was scary, riding a bike was absolutely terrifying. She hoped he did not have a bike. And again, wouldn't that be part or the fun ? Or would that be part of the "dying" segment of her day ?

All her speculations were cut short. "For now you will have to walk".

What ? No ! No way she was walking. The beach was on the other side of town. It would take them forever to get there, and even longer to get back. What if she had an emergency and had to rush back home ? Or to the E.R. ? No, they needed a vehicle.

Gabrielle put her face in her hands, hesitating. She had to pull it together. Today was the one day she would do something actually crazy in her life. The blonde girl went up to there mother's room and started rummaging her drawers, until she found the precious sesame.

- Follow me, she said once she was back down the stairs, jingling the car keys she had just snatched.

She went to the garage and removed a dusty cover, revealing underneath a shiny vintage 1965 light chocolate-colored Mustang. Her mother had told her that was her dad's. It had been rotting in the garage forever. One day, while completely bored, Gabrielle had set her mind on fixing it. She had studied the model, looked at tutorials on how to repair such a car. Over the months, she had ordered the pieces one by one, whenever her mother could afford to get them.  Piece by piece, she had taken apart and rebuilt the whole car. The only missing part in this makeover was the seat cushions, who were in dire need of being changed. The leather had dried and cracked in several places. Still, Gabrielle was extremely proud of her work.

It turned out the only thing she had never done was actually turn on the contact and take the car for a ride. Although the thought had occurred to her on several occasions, her mother had always disagreed and she had never dared challenge her.

What if something happened to her ? Or to the car ? Did she really want to risk destroying the only token left she had from her father ? It was such a precious gift she had to keep it safe. Not let anyone see it and risk becoming jealous. Or willing to steal it.

Today was crazy day. Today was bonfire day. She would do that, come home and never ask for anything, ever again.

'I've done this thousands of time..... on the simulator', she finished in a low voice. 'It can't be much more complicated.'

Put the middle thingy on D for drive. Then press the right pedal. Because right was for riding on. And left was for lowering speed and stopping. D Drive, R riding, L, lowering speed. Right. It could not be that hard. Gabrielle breathed and sat herself behind the wheel.

She paused for a moment, holding her keys mid-air. Today was finally the day.

*****

'Eugene, I. Hum. I have to tell you something. Remember when I said I just woke up that way... Weeeeeeeell. That might have been a lie.'

Rapunzel toyed nervously with a long strand of her back-to-blonde hair.

'Let's see. As you know, my father forbade me to leave the castle. So of course, I left. Hum. With the help of Cassandra. And Max. We just wanted to have a bit of fun. Before you say anything, this was my idea, not theirs. And turns out... we ran into that place. You know, the one where the flower was picked to save my mum and me. And those sticky rocks were there. I touched one and 'poof', the hair was all back. Crazy, isn't it ?'

Rapunzel chuckled nervously. She paused, and composed herself again.

'Soooo.... ? Give it to me. How bad was it ?'

Across the room, her pet chameleon pointed an accusing paw at her, and mimicked himself getting his throat cut.

'What ? That bad ? Seriously, stop looking at me like that, Pascal !' She scolded him. 'So Cassandra was right. He IS going to hate me forever. What am I going to do ?' She lamented. 'I just wanted one day out of this castle...'

She paused, than stared straight into the eyes of her pet chameleon, who had turned a slight shade of pink and purple.

'Of course I love him. But I can't tell him, can I, now ?'

*****

'Are you coming ?' She gestured the man. 'Sorry, what did you say your name was again ?'

Gabrielle started the engine. It roared a pleasing sound, that soon became the purring of a happy car engine. Gabrielle opened the garage door. Off they could go !

The car suddenly lurched forward and jerked to a halt. Okay. Okay. That sometimes did happen to her in the simulator too. Without the jumping forward part. Again. On the second try, the car started more smoothly.

- Weeeeee, the girl smiled. We can go now !

She stared at him.

- Where to ?


Date d'inscription :
26/07/2022
Univers fétiche :
Fantastique
Préférence de jeu :
Les deux
---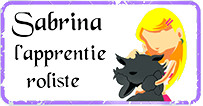 Eugène
Fitzherbert
I am
26
years old, and I
used to live in Corona Castle
,
in the Fairytales World
. I am a
former thief, now king
and I am
doing pretty well in my opinion
. Thanks to my
luck
, I am
happily married
and I was
delighted with it until until my queen forgot about us
.
---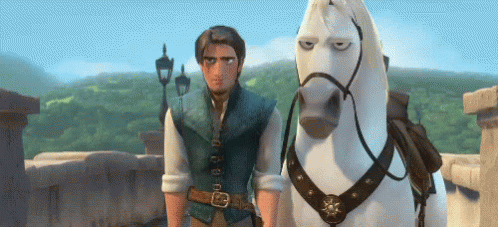 What was she doing ? She was carelessly exposed to all those monsters lurking at her, and all she could think of what shouting and gesturing towards him ? Eugene urged her silently to stop this. What was thinking she thinking of ? But obviously, she did not seem to see his terrified face from that distance anyway. Fair enough, he did not want to look like a coward in front of her anyway.

He dashed back to the house, trying his best to stay alert. He almost bumped into her, out of breath and was about to ask what in the actual hell was wrong with her when he noticed that she was standing right next to yet another monster. But she seemed confident, and entered inside the monster ? That actually from a closer look had the appearance of a funny-looking coach ? Oh... Eugene bursted in laughter. That was the thing they would use as coaches here. Was it what a car was ? A very fancy upgrade from his good old Max indeed.

A little ashamed of his obvious overreaction, the young lad did his best to conceal his uneasiness while opening the coach's door. He nervously sat on the stiff leather seat, and reached out for the fabric strap that was hanging on his left side side. Just like Rapunzel did, he put it into a small hole on his right side. Wait, how fast was this thing so that they would need to strap themselves to the seats ?! The blonde girl next to him seemed very confident. So he did not say anything. He was brave. Instead, he answered her previous question.

"- Eugene, I mean officially it is Eugene Fitzherbert but you might also call me Flynn Rider. Actually, whichever one sounds more familiar to you."

He was still hoping that she would recall his name. Even if it was Flynn and not Eugene. It was fine by him. He would happily take the smallest sign that she had not simply erased his entire existence in her memory just like this. He would not emotionally recover from that.

And then, chaos started. Rapunzel apparently woke up the thing, and it made a terrifying roar that shook Eugene from head to toes. Then, she proceeded to open the door in front of them so to let the machine exit. Did it have a will of its own ? Suddenly, Eugene understood how much the fabric strap was needed. He held on to it for dear life. His eyes wide opened were fixed in front of him, wondering in which tree they would crash into first.

It made a horrific jump and the young lad held on to the seat even harder.

"- Wait, are you su..."

The thing miraculously resigned and it looked like Rapunzel finally took control over it. She smiled brightly, and that scared him even more. Was she even sure of what she was doing ? But then her question cut his worries short.

"- What do you mean, where to ?" he asked back startled.

She was the one living here, she had to know where to go right ? Then again, if Gothel was as strict as he remembered she was... He sighted. He would be the guide in this unknown and scary world. As long as she was controlling the thing they were in, they wouldn't be that much in danger.

"- Well, I guess we're aiming for the beach by tonight, but we still have a whole day ahead so..."

He quickly looked around him, if there was anything to help. There ! A white sign was pointing to their left. Mall. Amazing, Mall it would be. Whatever that meant. Probably the name of a neighbouring village in which they could stop, far from Gothel's reach and then think.

"- Let's go to Mall, he said in a voice that he wanted to sound confident. From there, we can try to find our way to the beach for tonight."

He then turned his head to the girl beside him. Ultimately, he would need her to help him espace this mess. And he would need to convince her to come with him too.

"- By the way, would you mind telling me a little about your life here R... Gabrielle ?" he asked as if out of mere curiosity.

He needed to understand what was going on, who she was and if there was any chance for them to go back to Corona together.

Date d'inscription :
01/04/2022
Univers fétiche :
Dystopique, fantastique, mythologie, etc.
Préférence de jeu :
Les deux
---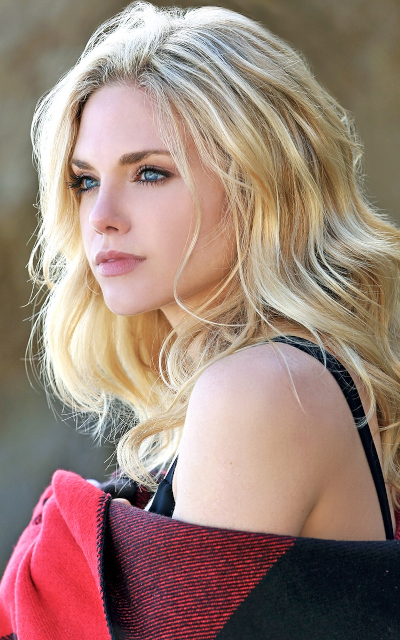 Gabrielle Hightower (Rapunzel)
I am
20
years old and I live in
Storybrooke
,
USA
. I am an
Art History Major
and I lead a
boring, recluse life
at home with my mother. Thanks to her and my lack of social life, I am
single
and that is all I have ever known.
---
More about me.
A sudden surge of adrenaline rushed through her veins. She was out of the house. Out, out. Not just on the lawn, between the mailbox and the front of the house. She actually was in a car, leaving the driveway. This was most certainly the craziest thing she had ever done in her entire life.

'Eugene ? You certainly did not strike me as a Eugene', she smiled.

***

Rapunzel heard a rasp at the door, followed by the appearance of a familiar face.

'Someone ordered room service ?'
'Eugene', she chanted.

The man was smiling charmingly, holding a tray of her favourite strawberry cake. Seated at her windowsill, Rapunzel had been staring at the great outdoors, beyond the castle walls, longingly.

In all the seven kingdoms, the farthermost she'd been allowed to go to was the edge of the castle lands. Once, she had climbed the walls and seen what was beyond them. At that time, she had promised herself she would visit Bayangor, Ingvarr, Koto and all the other neighbouring kingdoms. She would travel even further away. Someday.

***

'What do you mean, what do "I" mean ? You're the one who mentioned you knew the way to the bonfire…' Rapunzel exclaimed.

Oh, right, the party would not start before night time. She had definitely not thought of that. A sudden wave of anxiety caught her square in the chest. Should they be turning back ? Maybe wait until later. In the meanwhile, she'd stay quietly at home. Where it was safe to lay back and wait. And maybe, why not, stay at home ? Indefinitely ? No ! That was part of the adventure. If she was to be grounded at home for the rest of her adult life, she might as well make her day worth the while. This was going to be a glorious day.

'The mall ? You want us to go to the mall ?!'

Suddenly, exhilaration gave way to pure panic, with a hint of agoraphobia. Huge place, hundreds of people in the same place. Although Storybrooke's mall was more of an average town shopping arcade with an adjoining supermarket, that was still too ambitious for her. Then again, a big gathering was the last place she'd expect running into her mother. Wasn't that the whole point ? She signalled to turn left.

'What is there to say ? You climbing into my bedroom is probably the most crazy, exciting – and scary – thing that ever happened to me.'

And yet she was in the car with said crazy person. What a day !

'I've had quite an uneventful life. I'm not really an outdoorsy people. It used to be better when I was smaller, but then, my father died. He was a police officer, you see. Frederic Hightower. After that, my mother decided I'd better stay at home.'

She shrugged.

***

'I haven't had a chance to apologise for putting you on the spot with that proposal.'

Rapunzel bit her lip. With all that had happened with her father, grounding her as if she was still only a child – a child he had not seen growing up –, she had almost forgotten the way she had turned down Eugene. Why was he the one apologising ? Why was he not looking angrily at her ?

'I'll admit, I don't quite understand why you said no', he went on, seating next to her on the windowsill, 'but I promise to try he best I can until I do. In the meantime, I'll stay right here and we'll take things slowly. I miss this.'
'I missed you', she mumbled.

She took a long deep breath.

'Eugene, I am deeply sorry I lied to you. With everything, the pressure of the coronation, all those changes in my life – in our lives', she corrected, 'that was one change too many for me. I simply wanted to go out. See the world. Just like we said we'd do. No pressure, no strings attached. I feel like I'm back to square one.'
'What do you mean ?'
'The tower. Locked in again', she sighed.

Eugene looked somehow hurt.

'We… they are your family, Rapunzel.'

He cupped her cheek with his hand. She leaned into it, closing her eyes at his touch.

'I know. I really do. It's just… I sometimes have that feeling. Of being stuck in an infinite loop. From one tower to another. And whenever I try to run away, I get caught up by reality and I'm back in the tower. Is that crazy ?'

***

Following the signs, Gabrielle took another left and entered the shopping centre's parking lot. Most of the spots were empty, which she believed meant there would not be that many people inside ? Hopefully ? She could not believe she had driven by herself up to this place. And the look of the place ! Everything seemed adorable in this town. Why was her mother so worried ? Then she remembered Jerusalem's Lot. Average small town from a series of book by Stephen King, where the most horrible things had happened. Maybe reading horror stories was not such a good idea.

She put the gear on "park" and cut off the engine.

'What about you, Eugene ?' She asked to distract herself from the distressing thought. 'I mean, apart from your earlier jokes or whatever. What's your story ? I mean, your real story.'
Date d'inscription :
26/07/2022
Univers fétiche :
Fantastique
Préférence de jeu :
Les deux
---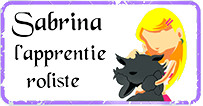 Eugène
Fitzherbert
I am
26
years old, and I
used to live in Corona Castle
,
in the Fairytales World
. I am a
former thief, now king
and I am
doing pretty well in my opinion
. Thanks to my
luck
, I am
happily married
and I was
delighted with it until until my queen forgot about us
.
---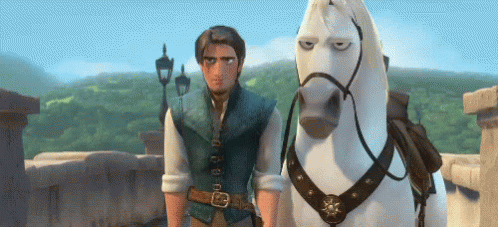 Eugene frowned when Rapunzel mentioned her father who passed away. Part of himself could not refrain from doubting the fact. Wasn't Gothel once again bluntly lying to her ? Or was he currently being an absolute jerk for not empathising with her at the mention of her late father ? He nod in silence, his eyes still on the road. He'd better not share his doubts with her right now.

But soon, the young lad started to feel worried again. They were not heading towards anything that looked like a small village. If anything, they seemed to have landed in a cave where other "cars" were left abandoned. At least he thought they were cars. They all differed slightly in shape and colour, but they most definitely had the same features. Eugene shook his head. What a strange world she was living in.

Gabrielle stopped the car, and her question made him freeze. His story ? His real story ? He took a desperate glance at her. He told her his real story at least a million times already, but she wouldn't listen. He was about to repeat the same thing all over again, but he refrained. At last, he managed to build a burgeoning trust between them. And she looked so much happier already. Could he ruin it again ? Shouldn't he try to accommodate with her for the moment ? Tell her what she wanted to hear ? But that would be lying. And she didn't need more people lying to her. And still, maybe he needed to lie to her to get her out of this nightmare ? To get them out. Eugene felt guilt and disgust slowly arising within his heart. Alright then. He would lie to her - again. Just like the first time they met, he would lie to her. And maybe, that was what it takes to free them both. Maybe there were simply no other way. And maybe she would forgive him. If she did not... He preferred not to think about it. One issue at a time.

He got out of the car and started following the blonde girl. She took a staircase that had a very artificial smell. Eugene coughed a little, and started knitting his web of lies.

"- Well, I'm actually from a small village nearby, you wouldn't even know the name, he started as confidently as he could. I grew up reading a lot of books and fairytales, so I know a few good stories if you ask me ! My parents have a... bakery and so I have some bread-making skills."

Throwing in a little bit of true facts here and there was the easiest way to build his lie. No, his parents were never bakers, nor did he ever worked in a bakery before, but he definitely knew a thing or two about making bread. At least probably more than her, and that was enough to conceal any doubt coming from her.

He should also maybe find a valid excuse for breaking into her room the way he did. That was a little more challenging. But before he could think about it, they entered in the strangest building he has ever witnessed. The ceiling was high, moving stairs here and there, bright lights everywhere, and the most curious items displayed in what looked like storefronts of another world. Eugene suddenly got at loss of words staring with his eyes wide open at the surroundings. That was definitely not the small village he had expected. What was this place ? A sort of giant marketplace ? But where were the merchants ? Hidden in their stores ? What was the point then ? The young lad tried his very best not to look too stunned in front of Rapunzel but that proved to be extremely difficult.

He then spotted a bookstore - this made him immediately more comfortable.

"- Oh, I did not know there was a bookstore there, he pretended as if he was familiar with the place. Do you mind if we go have a look inside ?"

He was curious to know which kind of book were read here. Maybe that would also help him understand a little more this world he stumbled into. He first headed into the history section, but he did not understand they way the books were classified. What did they mean "world war" ? He ignored that section. Rapunzel did not seem that much interested anyway. Out of habit, he went straight to the fairytales instead.

"- That was my favorite story when I was a kid, he said joyfully while grabbing a nicely decorated book titled Jack and the Beanstalk.

He looked and the other tales on the shelf and his eyes got caught by some weirdly familiar blond hair. He heart missed a beat. He pulled the book to have a look. Rapunzel. He opened the book. The high tower, the princess. The thief. Their whole story was in this child's book. Eugene gasped. How ? Why ? Why were they a tale ? He franticly turned the pages until the very last one. They lived happily ever after. Yes, and then ? The story was cut there. If he had any doubts left, now it was crystal clear : something was off, something was wrong.

He hastily put the book back into its place before Rapunzel could ask any questions. Instead he took tried to make sense of what he had just seen. But the more he tried the less he understood. Was he only a fairytale in this world ? But what about Rapunzel herself ? The book obviously was depicting their own story. But…

He tried his best to stay still. Act normal. Just like the regular young man he pretended he was. Eugene approached Rapunzel, who was having a look at some books a few feet away.

"- So you enjoy reading too ?" he asked innocently.

In his head, confused thoughts were still colliding. Did she ever encountered the book he just saw ? Did she even recognize herself ? Her story ? Her real story ?

Date d'inscription :
01/04/2022
Univers fétiche :
Dystopique, fantastique, mythologie, etc.
Préférence de jeu :
Les deux
---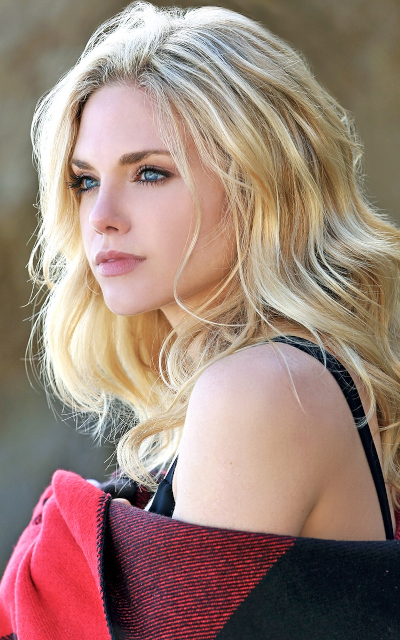 Gabrielle Hightower (Rapunzel)
I am
20
years old and I live in
Storybrooke
,
USA
. I am an
Art History Major
and I lead a
boring, recluse life
at home with my mother. Thanks to her and my lack of social life, I am
single
and that is all I have ever known.
---
More about me.
Gabrielle followed Eugene through the building with a smile on her face. It was the absolute first time she set foot in a mall. Everything was so shiny and bright. Well, even if it wasn't, that was how it looked like for the blonde girl. She listened silently to Eugene while he told her his story – his true story –, all the while gaping with awe at all the new things she was discovering. Turned out the outside world was not as scary as her mother would have her think it was. Well, at least up to now. The place even had a bookstore !

The girl was fascinated by the various book covers. But so many of them were already familiar to her. She had a lot of spare time at home, and her mum lend and bought tons of books for her. Fictions but also history books, cooking book, spiritual elevations books, sports books. Everything that had a hardcover and was ready to be read by her. She followed an aisle, looking at the covers on one side and the other. She kept herself at sighting distance of Eugene. We would not care to admit it, but she didn't want to lose sight of him. After all, he was her ticket to the bone fire tonight !

He grabbed a book and Gabrielle leaned close to stare at the cover. No, she had never heard of that one. The beanstalk was rocketing to the sky and the boy was climbing and climbing. As if he was climbing an infinite tower. An infinite loop…

'From one tower to another', she muttered to herself while staring at the picture on the book cover.

Where did that come from ? Gabrielle quickly put the book back on the shelf, feeling somewhat uncomfortable. The sentence seemed to ring some sort of bell, but she could not put a finger on it. Better not to linger on the thought.

'Yes, yes I do', she promptly answered, happy to take her mind off her previous rather unsettling thoughts. 'I read so many of them already. It's uncanny !' She exclaimed smilingly. 'The library and the bookstore – not that one, the one in town – are two of the places I'm…'

"Allowed to go", she had almost answered.

'… most fond of', she corrected herself promptly.

Something did not exactly sit right with her in this place, though. Not only because this was not her regular bookstore. Although she absolutely adored books, she started feeling as though she was suffocating. Something seemed off to her in this place. They had all that strange "fairy tales" book section. She did not have much taste for it. Besides, right now, she needed air, and fast.

'Would you like an ice-cream ?' She carolled lightly. 'I'm pretty sure I saw a food court on our way in.'

Gabrielle trotted out of the store and into the alleys of the mall. Food court. She was sure she had seen one. The girl was so busy looking right and left that she literally ran into someone, almost bumping her head against the other person's. Gabrielle turned her hair and discover, opposite her, possibly the most good-looking guy she had ever seen in her life. Well, to be fair, she had never met many men in her life. Turned out today might even be her all-star record. Tall, long chestnut hair brushed back that fell in loose curls on his broad shoulders and the most incredible set of steel-grey eyes. The boy was about to scream at her when he actually set eyes on her.

'Hey, you're new in town, girl ?' He grinned instead.
'Hum, no, not really', Gabrielle faltered. 'Well… you see… '

She coughed a little and tried to compose herself.

'Art History Major. Extremely busy', she lied.

No way she was explaining how she was still home-schooled at 20 because her mother was too scared to let her out of the house to a perfect stranger. Hadn't she done exactly that earlier today already ? With another perfect stranger she had just invited to go eat an ice-cream ?

'Ow, really ?' The handsome boy drawled. 'So, you're going to college. How have I never met you there ? I would definitely have remembered you.'

Gabrielle's ears reddened almost instantly. Thank God for the loose hair covering them up. The blonde girl found herself out for words.

'Well, guess I'll see you guys at the bone fire, then ? Bye, then.'
'B-bye', the girl stammered.

How silly was she being. She turned around, trying to avoid the look on Eugene's face. Everything about this situation was perfectly ridiculous. Her mother had always told her she had an uncanny ability to cause disasters. Knocking over a vase while cleaning, spilling a can of paint on the freshly waxed floor, and apparently now accidently physically running into a stranger while walking in the mall with another stranger.

Without another word, the girl rushed into the ice-cream parlour. There was the solution to all shame and anxiety. Wondrous tasteful solution.

'I'll have a strawberry and vanilla ice-cream, please ! What about you, Eugene ?'

Date d'inscription :
26/07/2022
Univers fétiche :
Fantastique
Préférence de jeu :
Les deux
---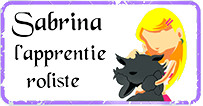 Eugène
Fitzherbert
I am
26
years old, and I
used to live in Corona Castle
,
in the Fairytales World
. I am a
former thief, now king
and I am
doing pretty well in my opinion
. Thanks to my
luck
, I am
happily married
and I was
delighted with it until until my queen forgot about us
.
---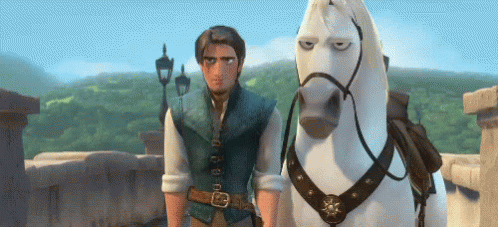 As Gabrielle stepped out of the bookstore and into the strange-looking corridor again, Eugene followed her, feeling an unsteady mix of emotions burning within. On the one hand, he was relieved to be reunited with her. She always made him feel safe and at home, wherever he was. But on the other hand, he was starting to seriously worry that she would never remember him ever, and that they would have to start all over again. From scratch. But would they even be able to start all over again ? Because, what was this insane situation in the first place ? Nothing made sense. Yet above anything, what bothered him the most was that she acted like a complete stranger with him. That mere fact was heart-wrenching.

Nonetheless, he replied with a smile when she suggested grabbing an ice cream on the way. He had no clue ice cream could be eaten so randomly in a context other than a festive dinner, but he didn't question it. Plus, he had no idea what a "food court" was. Probably one of those things he should have known if he actually was the one he just pretended he was to the blonde girl. So once again, he refrained from making any comments on the matter.

But as they were heading to wherever Gabrielle wanted to go, the girl ran into someone, and almost bumped her head against the other person's. Eugene's first reaction was to try to defend her, thinking it might be someone dangerous, but as he took a closer look, he saw that it was just some random guy, probably around the same age as them. He stepped back and tried to act relaxed as best as he could.

The former thief watched, helpless, as the guy grinned at Gabrielle and very clearly started flirting with her. He felt a knot form in his stomach as Gabrielle flushed, clearly unsure on how to respond. All of his body was aching to step in front of this arrogant stranger and to make him eat humble pie. But he just couldn't. Rapunzel - or Gabrielle - wasn't his at this very moment. He was a stranger to her, at the exact same level as this annoying long-haired lad. The knot in his stomach tightened. Eugene clenched his jaw and his fists, doing his absolute best not to intervene and punch the guy straight in the face. He let an obvious deep sight go as they finally parted. He despised that the guy mentioned the bonfire. Now, he wasn't sure he wanted to go there anymore. He didn't want to meet this stranger ever again. He didn't want to stare passively at him flirting with Gabrielle ever again. He'd find something else to entertain her this evening. No more bonfire for them.

A little bit sour, he followed her into the ice cream parlor which name immediately caught his eye.

"- One Upon a Scoop..." he read for himself.

That was one lovely name for this little stand. The brown-haired lad couldn't curb a light smile. By his side, the blonde girl already made her order. So apparently it was now his turn. A little bit in a hurry and quite frankly lost, Eugene confusedly looked through the large spectrum of flavour choices he had in front of him. Actually, he had never seen any other ice cream flavours than the regular chocolate, vanilla, and fruit ones before so all those new combinations were quite baffling. In addition, the flavour names spoke to him a lot : Rumplestiltskin's Rum Raisin, Magic Mirror Mint Chip, Fairy Tale Toffee, Beauty and the Bubblegum... What even was a bubble gum by the way ?

"- Those names are very creative though, he giggled. I'll have a scoop of the Cursedberry Crunch...

He abruptly stopped in the middle of his sentence. Wait a second. Cursed ? Yes, that whole thing truly looked like a curse to him. He barely thanked the vendor when he handed him his order, completely startled at the thought. A curse. Just like the one Rapunzel had to get away from when they first met. This curse related to her magical hair. He glanced suspiciously at her long blond hair, while she was innocently taking a seat at a little table nearby. He joined her, his mind restlessly trying to make sense of the situation.

Maybe he just put his finger on the missing piece of the puzzle. Maybe this was yet "just" another curse. And somehow he was part of it... ? But not totally ? And first of all, who would have any interest in doing so ? For which reason ? Her hair, they were oh so beautiful but they were above all such a source of trouble. So yes, probably again for the sake of somehow using her magic hair. But who this time... ?

Eugene suddenly felt something freezing run down his hand. Lost in his thoughts, he totally forgot to eat his ice cream, which started to melt onto his fingers. With a muffled curse, he grabbed a napkin with a very unusual texture on the table next to them and tried his best to clean the mess. He needed to find a solution to this curse. And the sooner, the better. Last time, they found a magical flower that saved both Rapunzel and her mother from the curse. Maybe this time too ? Not that he had any other idea anyway. Where did they find this flower last time ? Oh yes, by the beach. Well, they might as well go this bonfire thing in the end. And maybe casually stroll around there a little before the starting of the actual show, if by any chance they stumble upon some suspicious flowers...

The young lad looked up to the wall clock hanged on next to the parlor. They still had a few hours to go before the bonfire would start. It could be their chance. He cleared his throat and ask as casually as he could :

"- Well I heard that the beach was worth a stroll along, maybe we should go there a little before the bonfire starts ? This way we could also choose the best spot to enjoy the show, what do you think ?"

He smiled innocently to hide his awkwardness. He didn't know what he was exactly expecting there. Flowers ? No flowers ? Even if there were flowers, would they just magically show up to him ? Was just picking them enough or... ? Maybe he just made this all up himself and there were no curse at all in the first place ? No, the situation was so impossibly strange. But what if...? Was Gabrielle even aware that something might be off with her hair ? Maybe not ? So many questions, so little answers. That was infuriating.

As they were finishing their ice cream and preparing to leave, Eugene couldn't refrain from questioning Gabrielle on the topic that was burning his tongue - in spite of the freezing treat he just had.

"- Tell me, didn't your lovely mother tell you anything about not cutting your hair or something of the kind by any chance ?"

She had a dream but she forgot about it [Asma x Jen]
| | |
| --- | --- |
| Sujets similaires | |
Permission de ce forum:
Vous ne pouvez pas répondre aux sujets dans ce forum